Living in Orlando, winter is full of color. Flowers are blooming, and a soft ocean breeze flows across the peninsula. The air is clean and refreshing, and day light is as nurturing as the evening stars on a quiet late night walk.
When I received my bead mix from Lisa Lodge of "A Grateful artist" I wasn't surprised it was green! Green has been my color for our last few blog hops, and it is also an excellent representation of winter in Florida.

I sorted everything I received, and had several shapes of crystal to create with. I received fresh grass greens in crystal faceted rounds & AB rondelles, olive green glass pearls. larger green rondelles, round & elongated glass, and a handful olive green, larger ovals and bicones. I also received a seed bead mix in bright green, yellow & yellow-green, along with gold-toned metal discs.

I counted the faceted AB rounds -- enough for a rosary! I special ordered a crucifix for my rosary, as well as two artisan crafted beads for the hop: a tree of life green ceramic focal and green & earth tone sea horses for Florida-style earrings. But sadly, non arrived yet. (Actually -- update, they just came today! So excited to create now!)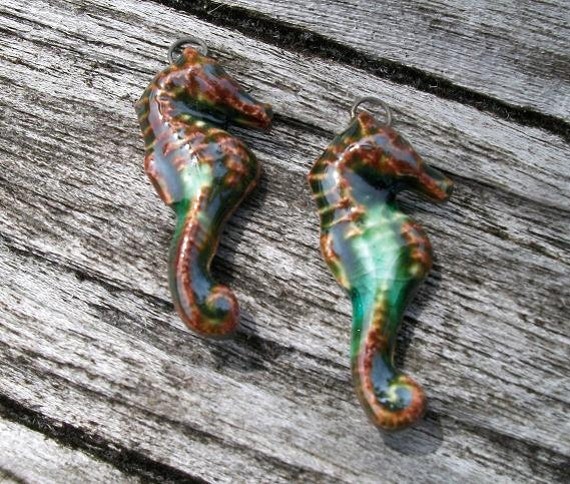 I did however, come up with a new chainmaille flower design and I'm delighted to say I've not seen it anywhere, so I may create additional colorways in the weave with various pearls & bicones, and eventually submit the design for publication since new chainmaille patterns are special and rather rare.
A Finnish Helm weave, the flowers are created with "dragon dust" (or stardust) silver rings and embellished with pink glass pearls and Swarovski bicones in Violet AB2. I added the olive glass pearls from Lisa and made handcrafted daisy silver earwires. I LOVE the spring flower (or rather, winter sparkle ) feel and pretty flashes of pastel colors!
I've been sharing a free chainmaille tutorial series on my blog, and I'm considering posting the instructions for making these earrings this upcoming week :) Would you like instructions to make them?
Also, fellow blog hoppers, I'm giving away beads by The Color of Dreams Boutique for a blog hop about our dreams. I'll be sending out around 30 free art beads to artist who would like to participate :) Lisa introduced me to Patricia Handschuh's art in one of her hops, so I think it is nice to pass on more hopping with Patricia's work. Thanks Lisa!
Details are
HERE
.
Our hostess: Lisa Lodge, A Grateful Artist
Melissa Trudinger, Bead Recipes
Kathy Zeigler Lindemer, Bay Moon Design
Eleanor Burian Moore, The Charmed Life
Jo-Ann Woolverton, It's a Beadiful Creation
Chris Eisenberg, Wanderware
Carolyn Lawson, Carolyn's Creations
Toltec Jewels, Jewel School Friends
Christie Searle Murrow, Charis Designs Jewelry
Heather Richter, Desert Jewelry Designs
Ev Shelby, Raindrop Creations
Dolores Raml, CraftyD's Creations
Cassi Renee Paslick, Beads: Rolling Downhill
Annette Rivers, Mama Owl's Mess
Tammie Tusher Everly, TTE Designs
Crystal Thain, Here Bead Dragons
Marybeth Rich, A Few Words from within the Pines
Norbel Marolla, She Flies Again Jewelry
Karin Grosset Grange, Ginkgo et Coquelicot
Jasvanti Patel, Jewels by Jasvanti