What are your dreams? Is there a dream you are watching unfold now?
What has been your greatest dream to come true?
If you could be, do, or have anything, what would that be?
The Color of Dreams BEADS
Each participant will be given a bead created by artist Patricia Handschuh of The
Color of Dreams Boutique bead to design with. Create with the bead and show us your dreams! I'm treating everyone to the beads, and Patricia is donating a matched set of her beads for the blog hop reveal give-a-way. The one rule: let's focus on dreams as possible with the idea, "If we can dream it, we can achieve
it." So, try creating "from the end" -- as if your dream has come true -- using your jewelry design to do so.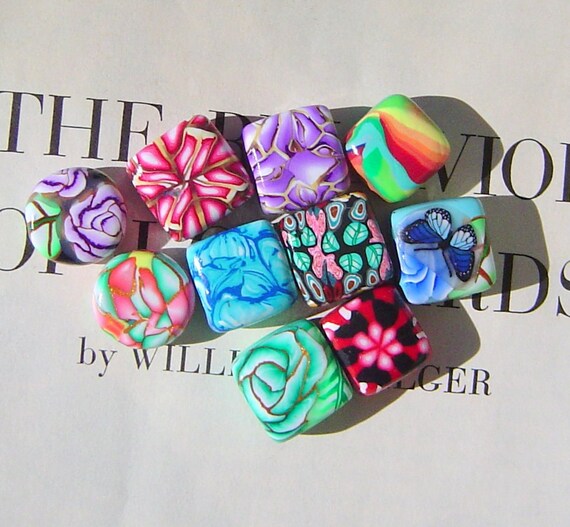 You may share a dream that has already manifested -- such as becoming a parent, learning tennis, going back to school, or reading many books -- or one you are in the process of making come true, or would like to come true some day. Perhaps you are on the edge of a brand new dream, ready for inspiration. Or perhaps it is a dream you wish to simply keep on dreaming.


The BLOG HOP
Please join us for "The Color of Dreams Blog Hop" on April 6, 2014 to create the story of your dreams in jewelry.
Each participant will receive an ooak/orphan bead from The Color of Dreams Boutique. I'm sending these beautiful unique beads out free of charge, so I am limiting the number of participants to 30-35 artists.
To join in, please comment below so I have a count of participants, and also email me (toltecjewels @ aol DOT com) with your name and
mailing address, your
Blog name & blog address, & info about your shop, if you have one. In order to ensure that everyone has time to receive their bead and create, sign-ups close in one week, on February 28th.
Below is the Blog Hop Widget/ Button for the Hop. Simply right click the image to "save as" a photo. In your Blogger layout, add the button by choosing a new element "add photo" and click "shrink to fit" before uploading the image.
Sign ups are now closed with 47 participants.Thank you!
I'm honored and delighted with everyone's wonderful response to the challenge, and look forward to our hop!