The WINNER of $25 Gift Certificate to Happy Mango Beads is...
RANA WILSON!!
Congratulations, Rana :) Enjoy!
Thank you everyone for your amazing creativity and wonderful posts!
I can't tell you the joy I have in hopping and taking in all the varied and beautiful designs created with your Chicklets! Isn't it amazing to see so much jewelry art inspired by a collection of cool lampwork beads?
Thank you Sue Kennedy for your art!
Your chicklets -- and beads and jewelry -- are always the finest.
You create beauty on earth!
And, I have bad news & good news: this week as I've hopped, my HS has gotten incredible difficult to manage. My right underarm is terrible, and I've been avoiding going to ER for a drain & pack, but... it just isn't getting better. It makes it difficult to use my arm to type, and I feel pretty ill. It's also excruciating! :( So, not to focus on that, but I have gotten about half-way through our hop.
If you look at my C5 post, you'll see the names of blogs as I have commented and added you to the Glossi.
And let me just say, the C5 Glossi is looking so good! You guys rock! This has been an amazing challenge.
But... our Glossi just isn't done. I tried, tried, tried -- working many hours a day all week -- but I'm just seriously s-l-o-w going. Please cross your fingers (and toes!) I can avoid ER and the HS flares just heal at home: Goodbye flare.. goodbye infection.. release...
I will continue to hop and create Glossi pages as I go, and will post our magazine ASAP! I'll also email.
Oh, and please, be sure to check back on several posts that may not have been up yet. As it turned out, a few artists needed some additional time, so be sure to enjoy everyone's posts. They are so good! :)
BUT WAIT!
I also have a surprise on the way!
A surprise???
How about some autumn bliss in the form of Sparkling rocks
for a design challenge Falling on the Edge of October?
She is our next featured artist!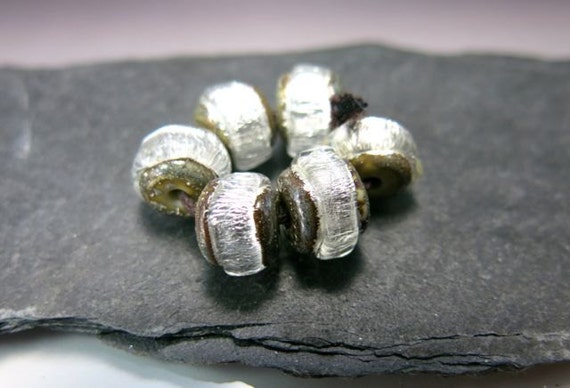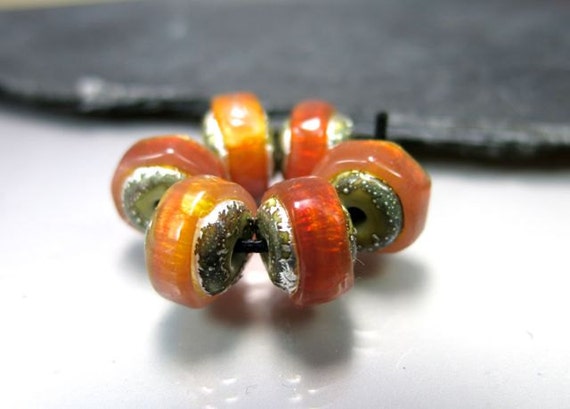 I adore sparkling rocks. They are gorgeous.
So seeing Maryse's new Fall shades, I was inspired to share the beauty.
This autumn design challenge is in addition to Octoberfest (which is an open design hop). I've purchased about 40 beads for 40 artists, and I'n hopping you'll accept my invitation to create Fall jewelry. Whether for October, Halloween, or Thanksgiving, this jewelry challenge is to create jewelry including gourds, pumpkins, berries, vines, owls, maple leaves -- anything that you'd find Falling on the Edge of October.
I will post the official sign-ups for "Falling on the Edge of October" on my blog in the next week, but in the meantime if you are interested feel free to send me an email with your name, blog name, & snail mail, with the subject line "sparkling rocks" and I'll count you in! :)
Again, my gratitude to you all! Choosy Chicks -- and fabulous people - DO indeed choose Chicklets!
Happy Hopping, Big Thanks, and Great love here for you!
xxoo, Rita